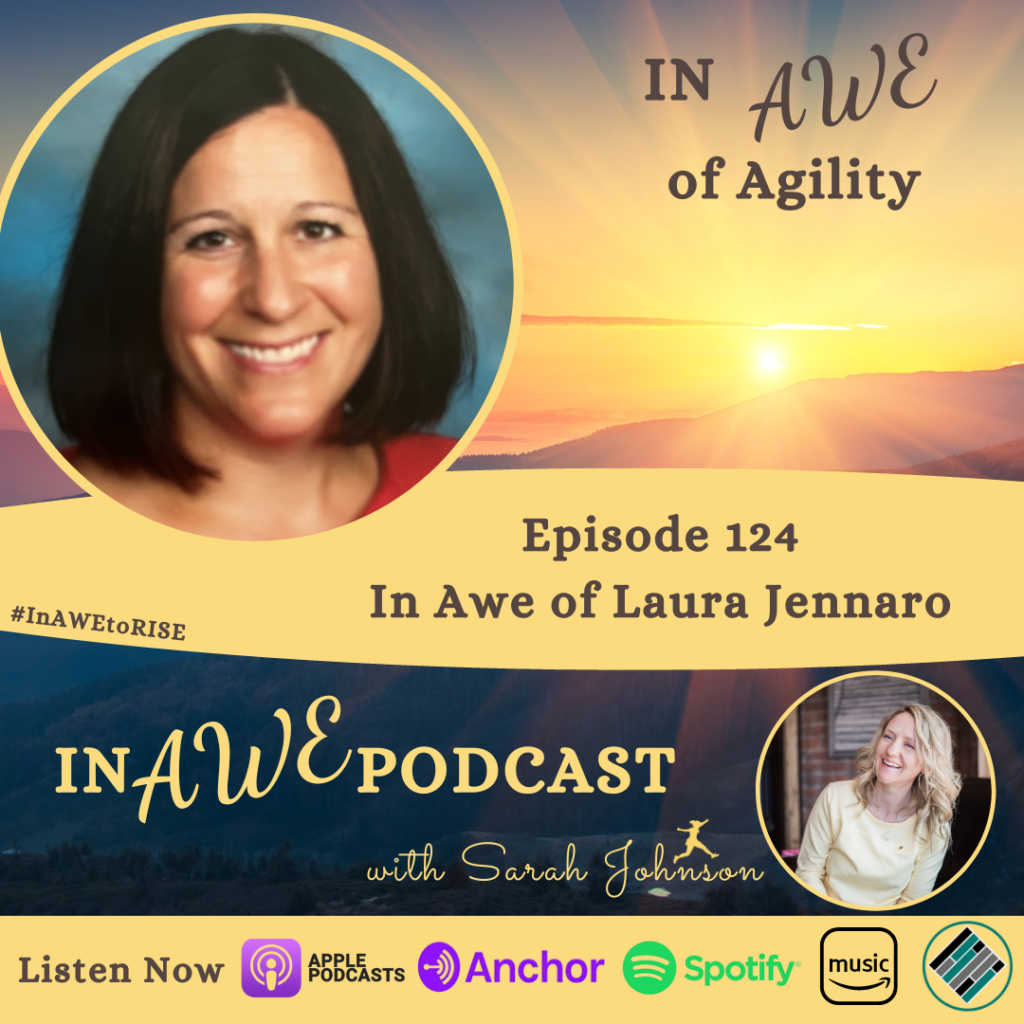 Laura Jennaro is a wife, mom, learner, and leader who has been in the field of education for 19 years, half of that time in the classroom, with the other half spent serving others through leadership roles. The majority of Laura's work has been with middle school-aged students, but she has enjoyed the years with high schoolers. While her career path has had some unexpected twists, she values every experience. Laura is currently a principal at a large, urban middle school in southeast Wisconsin where she leads over 800 students with a collaborative team of administrators. When not championing a strong school culture, learning about her staff and students' backgrounds and inspiring others to learn through relationships, Laura enjoys spending time in nature (camping/ hiking/ boating) with her family and friends. She is an avid reader, podcast listener and sports enthusiast (Milwaukee Bucks and Brewers, Green Bay Packers and Wisconsin Badgers fan), and runner.
In this episode, we discuss:
Laura's definition of agility as well as her journey into education and administration.
She shares her insights on how each shift and reinvent has led her to where she is now, and
We hear about resources that help her remain agile and grow her personal and professional leadership acumen.
I am deeply inspired by Laura's reflective nature, her ability to process perceived failures, and her courage to try new ways of thinking and leading. I cannot wait for you all to meet my friend, Laura Jennora as we hear her Agility story.
Laura's AWE-Inspiring Recommendations:
Sarah Johnson:
Need a high-energy, authentic presenter for your organization?

Contact Sarah Johnson for presentations on Going Beyond Balance, Leadership Foundations, Affirming Purpose, and many more.
Review the Podcast
The ranking of this show is 100% tied to subscriptions and reviews. You can help amplify more women and reach more who need their messages by subscribing to the show and leaving an honest rating and review on your favorite podcast platform.
Proud member of the Teach Better Podcast Network https://www.teachbetter.com/podcasts/ #TBPodcaster #TeachBetter