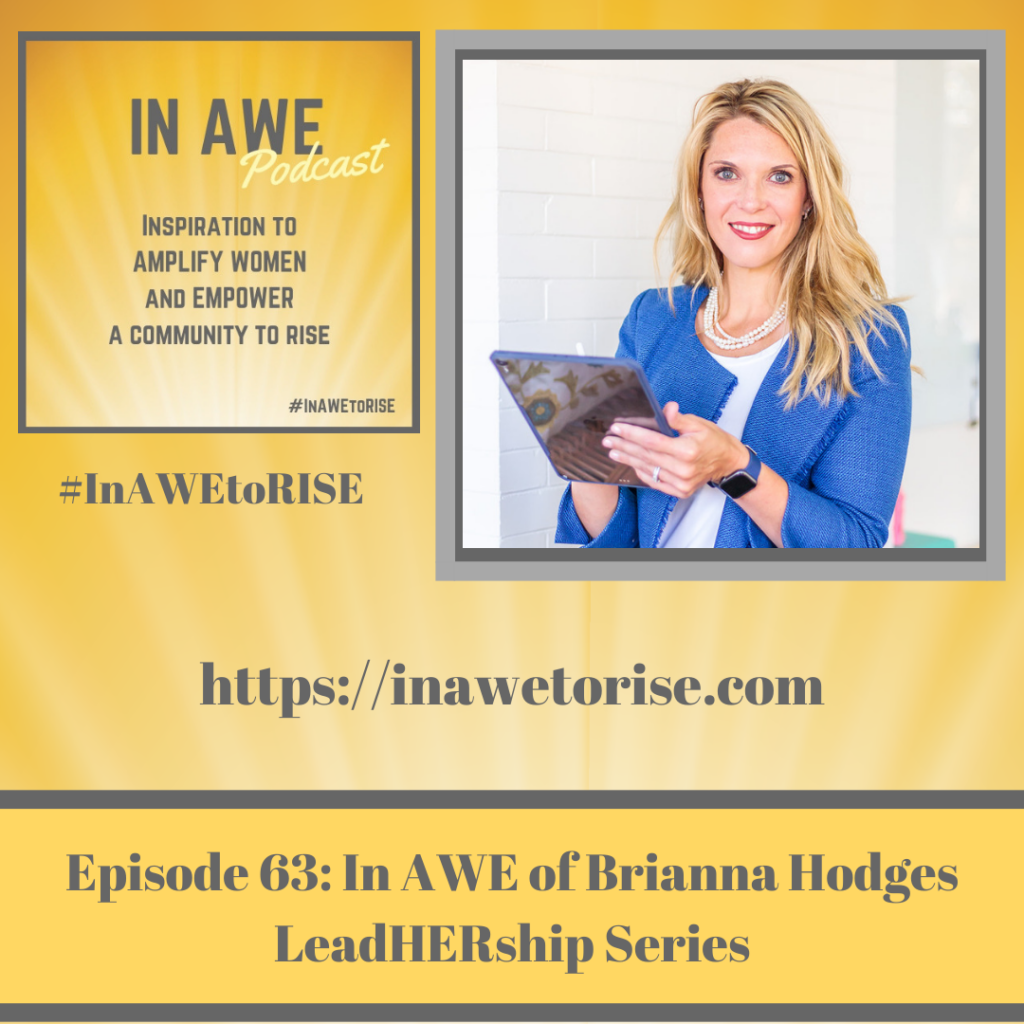 Brianna Hodges is committed to helping educators reframe perspectives to positively transform the story of school. Pulling from her experiences as a marketing & PR executive turned English classroom teacher and basketball coach turned district administrator and nationally-known educational consultant and speaker, Brianna shares how story serves as the foundation of learning, the cornerstone of culture, and the catalyst to transformation with classrooms, districts, conferences, and stages across the nation.

She holds a Bachelor's in English Literature and a Master's in Curriculum and Instruction with a Specialization in Instructional Design and Technology. She has learned, listened, and led in classrooms and in central administration since 2009. At the district level, she served as Director of Digital Learning and Director of Learning Experience and Engagement, specializing in instructional coaching, purposeful pedagogy, transformative implementation, and engaged learning for all ages and stages.

Noted for her innovative approach to learning, Bri was named K12 Administrator to Watch (2018) and Texas EdTech of the Year (2017). She serves as national advisor for Future Ready Schools and spokesperson for Future Ready Coaches. Bri is widely recognized for her superpower for storytelling, capacity for connection, and commitment to empathy and equity.

When Brianna isn't leading a session, diving into strategy, learning and vlogging about education happenings, or waiting to board an airplane, you can find her pacing the sidelines at her son's games, encouraging her daughter's affinity for slime and YouTube, wrangling longhorns and horses at her family farm, or finding moments of laughter and connection with family and friends.

In this episode, we literally cover so much, my friends. We learn about Bri's dynamic professional background, her fueled passion for storytelling, and she and I boldly step together into a conversation around several hot topics around women in leadership. I loved this conversation with Brianna, learning about her upbringing and the model that her parents were to her to foster such a strong leadHERship example, and how she is intentional about building the same in her own family as well as for all of us. The conversation is multifaceted and charged with passion. It is the absolute perfect kick off to this series, and I am ecstatic to bring to you Brianna Hodges's LeadHERship story.

Connect with Brianna
Twitter @bhodgesEDU
Instagram @bhodgesEDU
LinkedIn briannahodges
Website briannahodges.com

Resources Mentioned:
Melinda Gates: The Moment of Lift: How Empowering Women Changes the WorldUnfinished Business: Women, Men, Work, Family by Anne Marie Slaughter