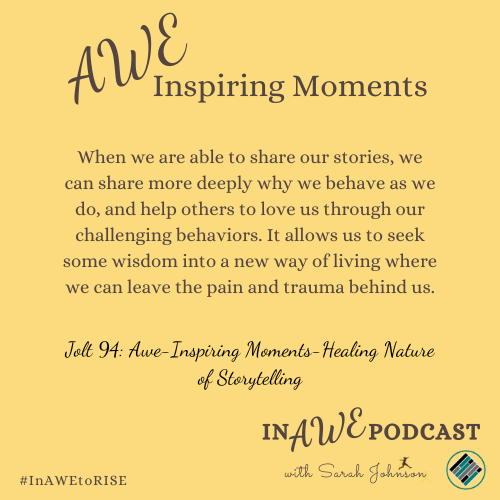 A new month, and a new focus on Storytellers! In this episode, Sarah does her own storytelling to remind us that every day we get to write and live a new story, and discover a piece of ourselves. She shares a book recommendation, her latest epiphany, and the upcoming guests for April. After listening to this jolt, Sarah will leave you awe-inspired to share your own stories with the world.
What Happened to You by Dr. Bruce D. Perry and Oprah Winfrey
Connect with Sarah Johnson:
Need a high-energy, authentic presenter for your organization?Contact Sarah Johnson for presentations on Going Beyond Balance, Leadership Foundations, Affirming Purpose, and many more.
Review the Podcast
The ranking of this show is 100% tied to subscriptions and reviews. You can help amplify more women and reach more who need their messages by subscribing to the show and leaving an honest rating and review on your favorite podcast platform.