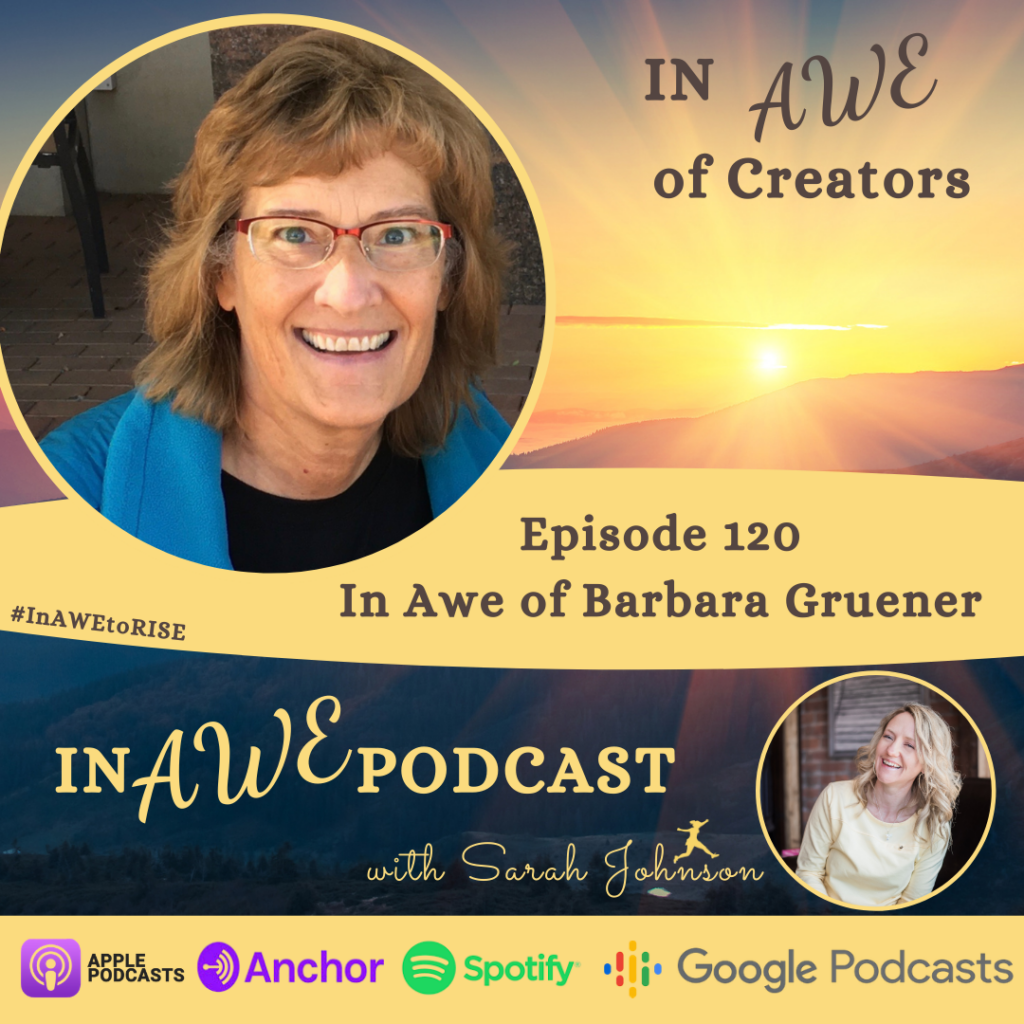 Author of The Corner on Character blog and the book, What's Under Your Cape?, Barbara Gruener is a beloved school counselor, speaker, mentor and coach who works passionately to influence school culture and climate change while helping to foster healthy habits and nurture caring connections among school families and their stakeholders. She positively thrives on stretching empathy. In addition to spending time connecting with family and friends, Barbara loves inspiring people to savor being in the moment as they unwrap the present with gratitude and hope. She and her husband John live in Friendswood, TX.
In this episode, we discuss:Barbara's love for creating experiences that serve others both in the act of spreading kindness and the joy in collaborating to do it.
She shares about a new project she has been working on in partnership with two other creators and the beautiful backstory of the book they will be launching soon,
And she provides insight for the process of writing and publishing a children's book.
This is the second time that I have had the honor of featuring Barabara on the podcast, and I encourage you to check out her first episode from a series on Motherhood back in 2018. I have it linked in the shownotes for your ease. Barbara's generous and kind spirit is such a balm for my spirit, and I am deeply energized every time we connect. I know her story will inspire you as you hear how she weaves in so many powerful details into her creator story. With great joy, I am happy to share with you Barbara Gruener's Creator story.

Connect with Barbara:
Barbara's Website
Barbara on Twitter
Episode 21: In AWE of Barbara Gruener-Motherhood Series

Sarah Johnson: Sarah's Website
Sarah on Twitter
Sarah on IG
Sarah on LinkdIN
Sarah on Facebook
In AWE Podcast
Subscribe to the Podcast

Need a high-energy, authentic presenter for your organization?
Contact Sarah Johnson for presentations on Going Beyond Balance, Leadership Foundations, Affirming Purpose, and many more. Review the Podcast
The ranking of this show is 100% tied to subscriptions and reviews. You can help amplify more women and reach more who need their messages by subscribing to the show and leaving an honest rating and review on your favorite podcast platform.