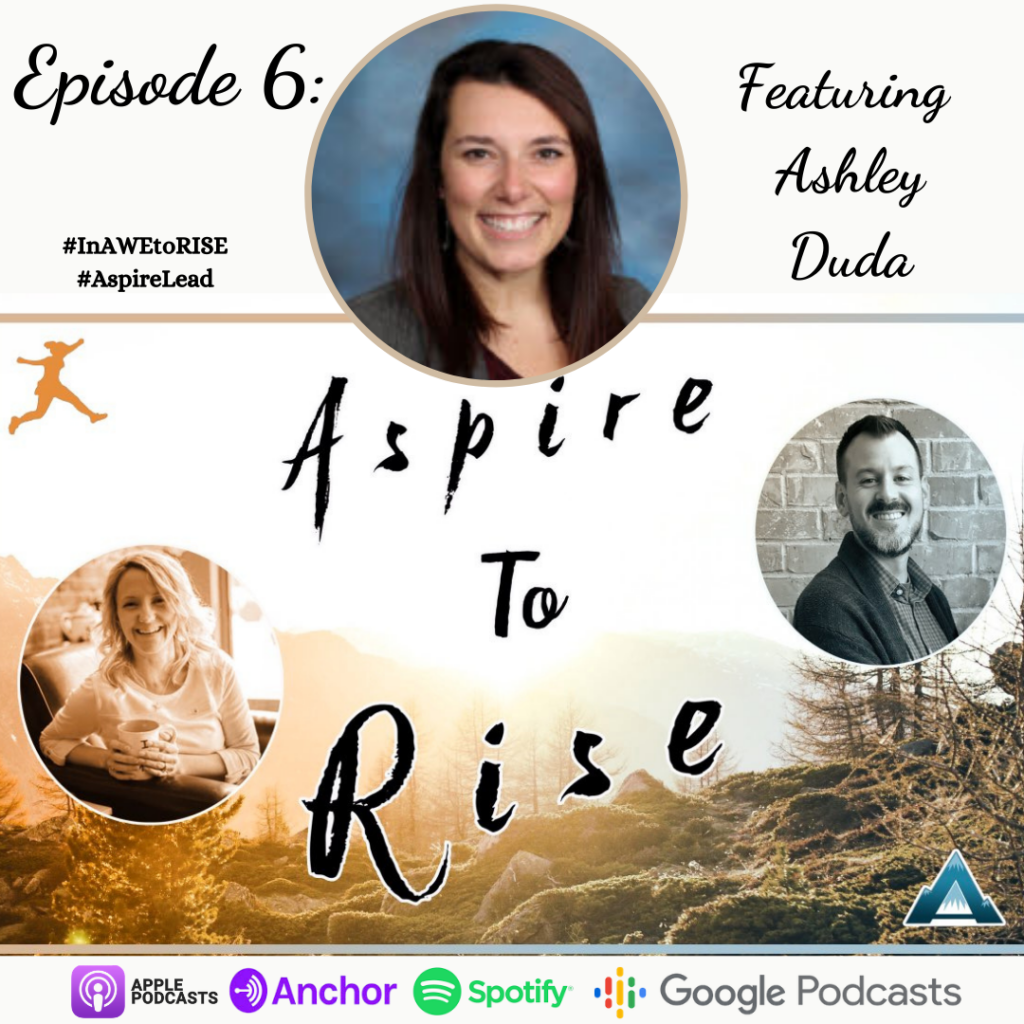 As a leader, are you taking on too many projects and responsibilities? If you tell someone you have too much on your plate, do you feel guilty for being transparent? In today's episode featuring Ashley Duda, Sarah Johnson and Joshua Stamper tackle the topics of setting healthy boundaries, designating time for ourselves, and navigating through the F.O.G.
In this episode, we discuss:
Time as a currency
Re-evaluating our mission and focus
About Ashley Duda:
Ashley is a School Counselor serving at the Kaukauna Area School District. She is a leader and Aspiring Administrator.
Follow Ashley Duda:
Resources from this Episode:
Interested in being a guest on Aspire to Rise?
We would love to hear from you here.
Follow the Hosts,
Sarah Johnson:
Joshua Stamper
This post contains affiliate links.
When you make a purchase through these links, The Aspire Podcast gets a small percentage of the sale at no extra cost to you.
Need a Presenter for a conference or school PD?
Contact Joshua Stamper for presentations on Restorative Practices, Leadership Development, and Innovative campus systems.Contact Sarah Johnson for presentations on Going Beyond Balance, Leadership Foundations, Affirming Purpose, and many more.