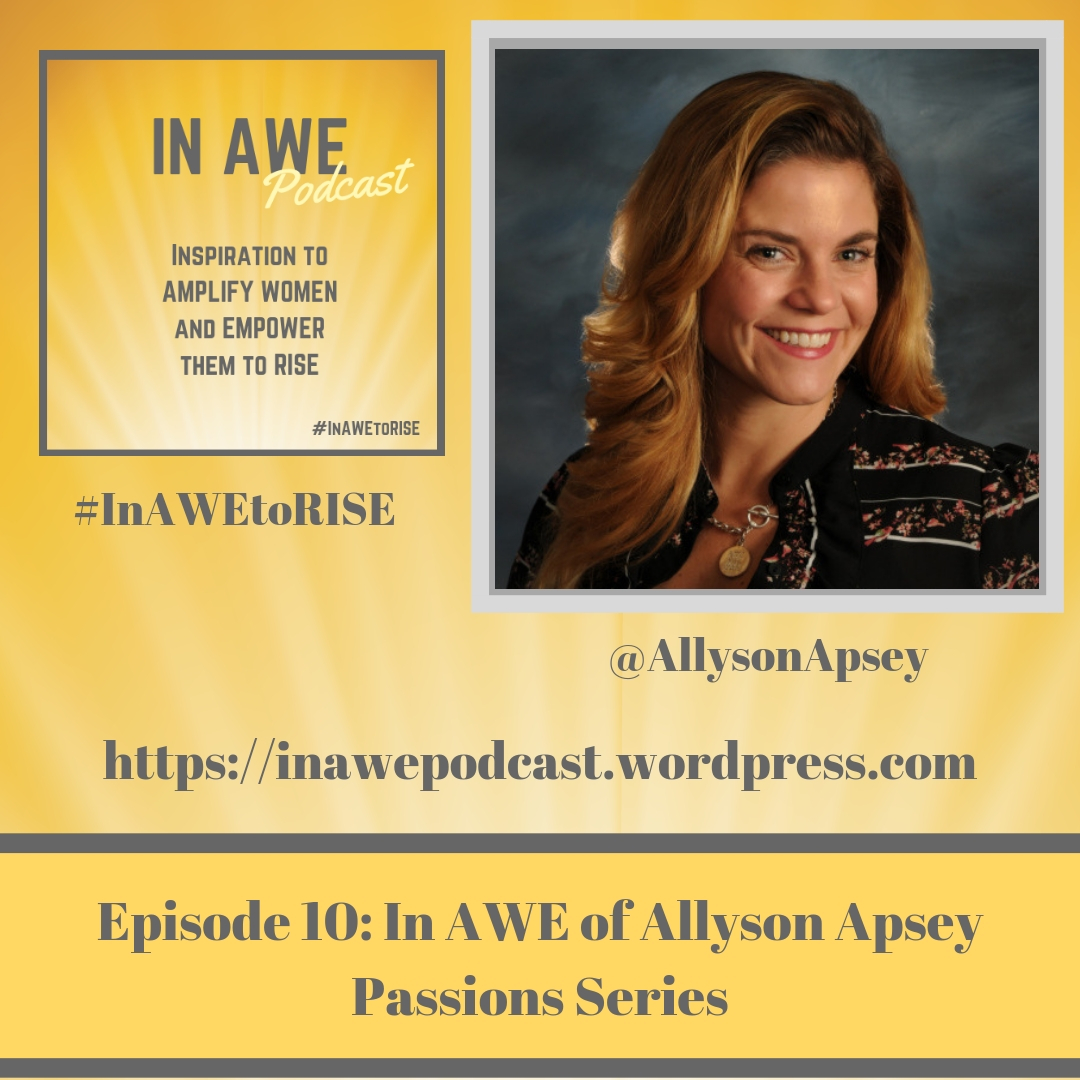 Podcast:


https://anchor.fm/inawepodcast/embed
Allyson Apsey is the principal at Quincy Elementary in Zeeland, Michigan, where she leads her learning community with a serendipitous lens. As the author of three books geared toward living your best life, Allyson has a lot to share about intentional gratitude choosing joy as well as squeezing the lesson out of the tough spaces in life. She also shows us how we can do hard and important work AND have fun as well as bring joy while doing it!
Connect with Allyson!
Allyson's Website-Includes links to books, Princpal's Playhouse, and blog.
Awe Inspiring Recommendations:
Beautiful You By Profile Salon
A Note from Sarah:
From the moment I first hugged Allyson Apsey, which was literally the first moment we met, I knew she was a special lady. Allyson's message means a great deal to me because through it, I gather so much strength to live a daily positive message and to know that there are others out there who both feel passionate for bringing joy to others and struggle with the weight of feeling enough sometimes. I am so grateful to bring Allyson's message to our community and know you will love her heart and her passions.

Sarah